Donations
For pickups, you can call our store @ 352.787.7583

If you are dropping donations off yourself, our hours of drop off are: Monday-Saturday 9-4pm. We will help you off load your donations and give you a tax receipt. Our driver also has tax receipts for your pickup. Some things to keep in mind as you are looking to donate to the FBC Thrift Store:
1) We do not take any TV's that are older than 10 years.
2) We do not take any items that do not work.
3) We do not take any food items or cosmetic items that are open.
4) Furniture that is beat up and ready for the trash is not something that we will take either.
5) We try to reserve the truck for furniture or larger items. Please bring all other items to the store and we would be happy to greet you with our friendly volunteers to help you unload.
6) Please understand that our drivers have the right to refuse any item deamed unsellable
.
DONATIONS
All of your donations go right to work as soon as you give them to our pickup driver, or as soon as you drop them off to the store yourself.
ALL OF YOUR DONATIONS HELP SUPPORT OUR MINISTRY VILLAGE, WHICH IN TURN HELPS US HELP THE LOCAL COMMUNTIY.
All of our furniture is professionally cleaned before it hits the showroom floor.  We try to fix any small damage in the furniture, we will also try to clean up the wood so that any scratches show minimally.  In any case, all furniture that is on the floor is sold "AS IS" and there is no warranty, or returns given.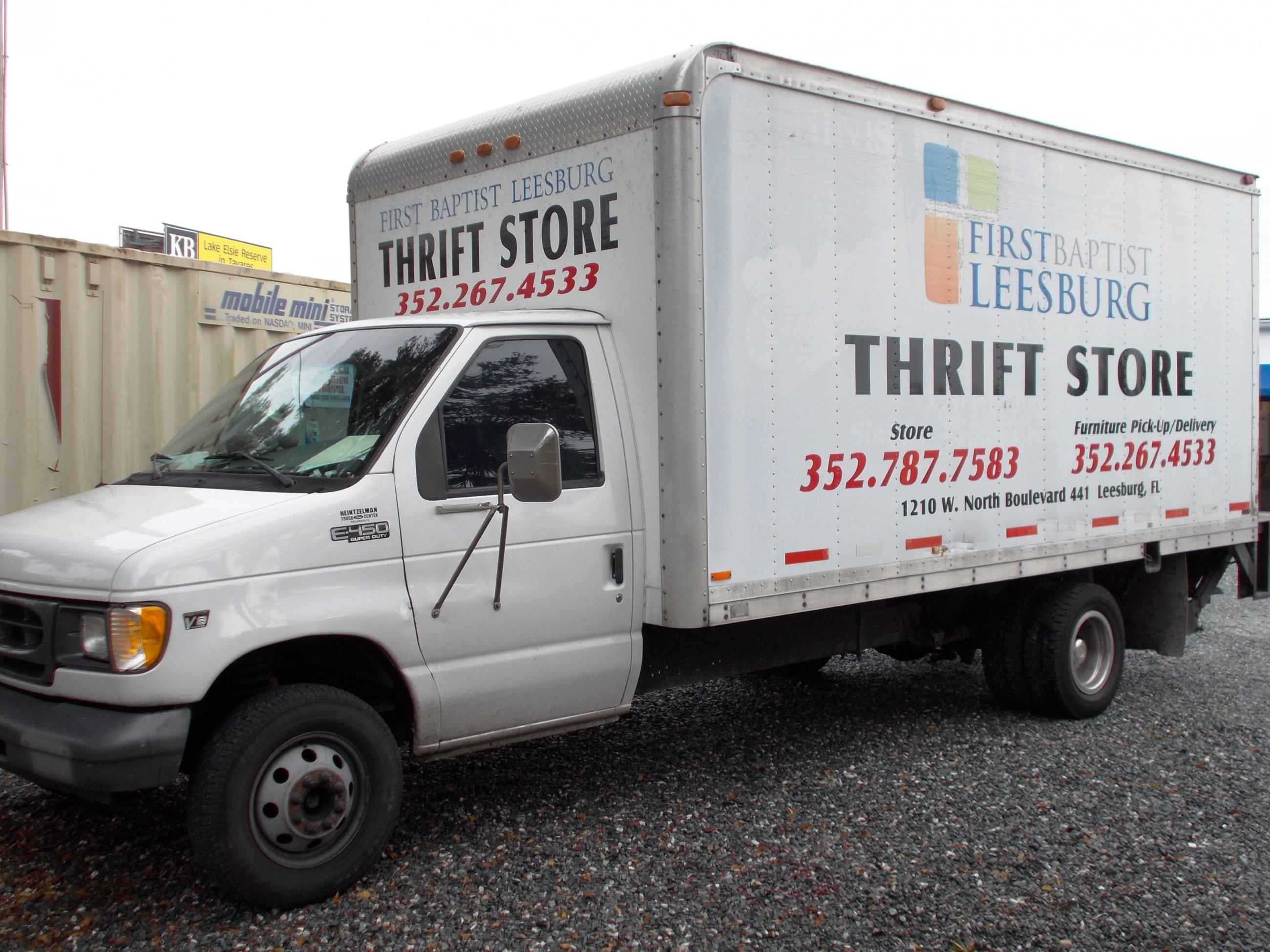 Look for our truck in your neighborhood and we just might be able to pick up your stuff sooner than later...  No guarantee, but it's worth making the call.

OUR MINISTRY VILLAGE
Our Ministry Village is comprised of seven different ministries that help support our local community.
BENEVOLENCE CENTER: Providing food, clothing and financial aid to assist people in need.
THE SAMARITAN INN: This is a short term transitional housing for up to 17 families.

PREGNANCY & FAMILY CENTER: This is a ministry dedicated to the preservation of life in obedience to Jesus Christ by providing alternatives for our clients.
MENS'S RESIDENCE CENTER: Our Men's Center is built to house up to thirty men to help them overcome their addictions.
CHILDREN'S SHELTER: We partner with DCF to provide a temporary shelter for up to 14 children that are in the process of being placed in foster care.
WOMEN'S CARE CENTER: This center can accommodate up to 16 women that are battling addictions and are looking to turn their life around.
COMMUNITY MEDICAL CARE CENTER: Our Medical Care Center is the result of a partnership with our local hospital. We provide medical care for those individuals and families that are unable to afford medical insurance. On average there are approximately 12 doctors that volunteer their time every week.
DONATIONS ALSO GO TO THIRD WORLD COUNTRIES